Tax and Estate Planning Services for RAMS 457(b) Account Holders
As an added benefit of contributing to a RAMS 457(b) savings plan, you now have access to a full suite of tax preparation and estate planning services provided in cooperation with TCG, a HUB International Company.
To learn more, fill out the contact form and you will get matched with a tax or estate planning professional to help you get started.
Talk to tax and estate planning professionals at no cost*
Meet with our team from virtually anywhere with our TeleWealth™️ tool
Tax planning can help you pay less to the government and put more of your hard-earned dollars to work for you. Our team doesn't just prepare taxes, we strategically plan for them to help you lower your tax bill before you receive it.
W-2 Income Tax Preparation
Limited interest and dividend reported on a 1099-INT or 1099-DIV
Standardized Deductions or Itemized Deductions (Schedule A)
Unemployment Income Reported on a 1099-G
Social Security Income 1099-SSA
Alimony Income Where Applicable
Retirement Savings Credit
State Domicile(s) – Veterans
1040x Amended Return on a needs basis if return originally prepared by TCG
Complex returns requiring higher level tax and or legal assistance Ex: Forms 1120, 1120S, 1041, 1040x (where return was prepared at a different firm), 706, etc.
Rental Properties – Schedule E
Business Revenue – Schedule C
High Volume 1099s (Stock Options) – Schedule D
Estate Planning is an important aspect of every financial plan. Spending the necessary time creating a solid plan can help you plan for the expected and unexpected. A well-designed plan can help make sure your wealth can carry over to your family's next generation and ensure medical decisions are in the hands of someone you trust. Planning may include a trust, will, and health care power of attorney documentation.
Review Estate Planning Documents
Provide Strategies to Improve Your Estate Planning Situation
Develop Summary of Your Current Estate Planning Situation and Preparing Estate Projections
Alignment of Estate Planning Guidance with Your Retirement/Financial Planning and Investment Goals
Any Estate Planning Requiring Legal Services Such As Will Contests/Divorce/Disinheritance, etc.
Preparation of Estate Planning Docs
Trusts/Special Needs Trusts
A Dedicated Team Behind You
We believe in a team-centric approach to wealth management. Our team is constantly monitoring and researching investment options so you can feel confident with the investments that make your portfolio. Collaboration is at the core of everything we do. We work as a team to provide rational, unbiased guidance to carry out your financial plan.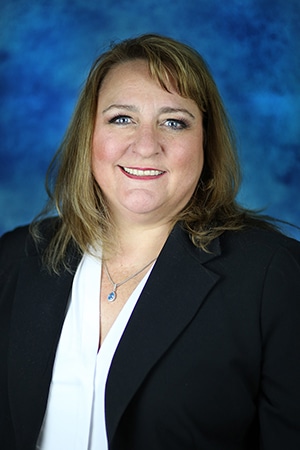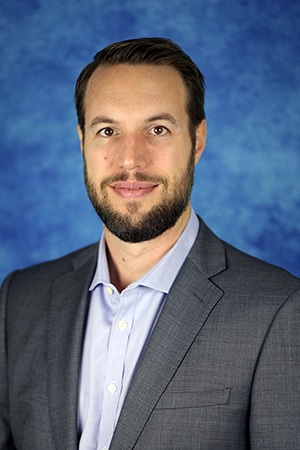 Let's work on your financial goals
DISCLOSURES
TCG Advisory Services, LLC ("TCG Advisors")  is a registered investment advisor regulated by the U.S. Securities and Exchange Commission (SEC) and registered municipal advisor, subject to the Rules and Regulations of the Investment Advisor Act of 1940 and the rules of the Municipal Securities Rulemaking Board (MSRB), and is a part of HUB International. Registration does not imply a certain level of skill or training. TCG Advisors' parent company, HUB International, owns and operates several other entities which provide various services to employers across the U.S. Those affiliates sometimes provide services to TCG Advisors' Clients. These affiliates are TCG Consulting Services, LLC, and TCG Administrators, LP (f/k/a JEM Resource Partners, LP). The business activities of these companies are discussed in its ADV Part 2A. TCG Advisors is located in Austin, Texas, and a copy of its Form ADV Part 2 and Part 3 are available upon request.
This website is not authorized for use as an offer of sale or a solicitation of an offer to purchase investments. This website is for informational purposes only and does not constitute an offer to sell, a solicitation to buy, or a recommendation for any security, or as an offer to provide advisory or other services in any jurisdiction in which such offer, solicitation, purchase or sale would be unlawful under the securities laws of such jurisdiction.
Past performance may not be indicative of any future results. No current or prospective client should assume that the future performance of any investment or investment strategy referenced directly or indirectly in this brochure will perform in the same manner in the future. Different types of investments and investment strategies involve varying degrees of risk—all investing involves risk—and may experience positive or negative growth. Nothing in this brochure should be construed as guaranteeing any investment performance.
This website may contain forward-looking statements and projections that are based on our current beliefs and assumptions on information currently available that we believe to be reasonable; however, such statements necessarily involve risks, uncertainties, and assumptions, and prospective investors may not put undue reliance on any of these statements.
*This program is only available to active RAMS 457(b) Account Holders. To enroll in a new plan, please click here.